Ultrasound Image Challenge Hackathon
All
Description
Timeline
Prizes
Description
Hackathon
This is a private hackathon open to undergraduate and postgraduate students from Cameroon. Register here today to receive the secrete code from camairai.cm@gmail.com.
The objective of this challenge is to build a machine learning model that can predict if kidneys are in renal failure from ultrasounds and to build a hub of data scientists and analysts in Cameroon.
This solution will be useful in a clinical diagnostic tool used to support clinical decision-making in remote areas. These solutions have the potential to grow into tools to monitor a patient's kidney function and determine treatment plans and hopefully, one day a mobile app to monitor multiple aspects of kidney health.
Prizes
Winner gets
1st Place: 750,000 CFA
2nd Place: 150,000 CFA
3rd Place: 100,000 CFA
Prizes will only be awarded to Cameroon students studying in Cameroon.
Timeline
Mark your Calendar
This challenge starts on 1 April 2021 at 9:00 GMT.
Competition closes on 1 June 2021.
Final submissions must be received by 11:59 PM GMT.
Final winners will be decided on 15 June 2021.
We reserve the right to update the contest timeline if necessary.
More details
Creating healthcare solutions for the future by harnerssing AI skill sets from Cameroon to feed the health industry worldwide
The Hackathon will:-
be a biannual Event
Bring together Top & World Class analytic experts from Cameroon
Projects mentored by top analytics experts from around the World
Results and prize award within 2 weeks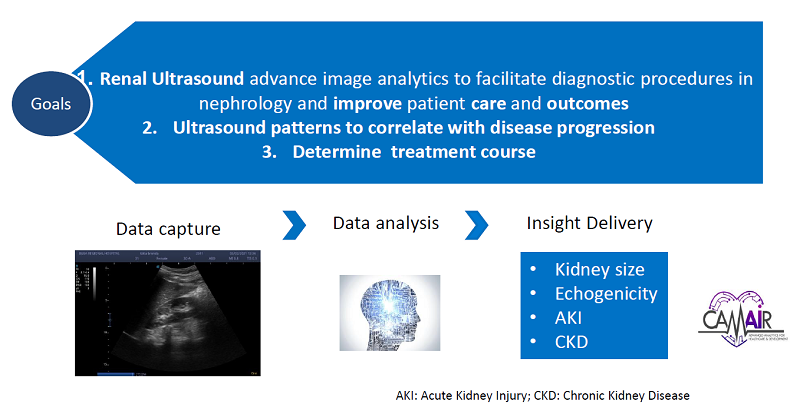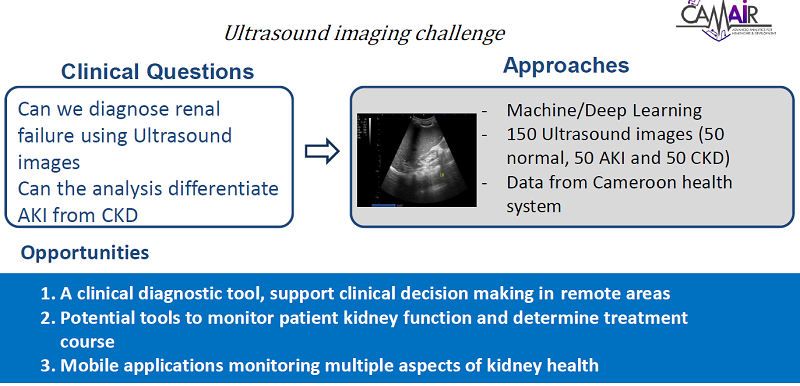 Hackathon1
Registration: March 9th - March 31 2021 at 11:59 pm GMT+1


Challenge Dates: April 1st - June 1 2021, at 11:59 pm GMT+1
Prices:
1st Price winner 750,000 CFA
2nd Price winner 150,000 CFA 3rd Price winner 100,000 CFA